Meet The Founders: Tech & SaaS – General Assembly – 6/4/19
June 4, 2019 @ 6:00 pm

-

8:00 pm
We are excited to host our newest Meet The Founders event on Tuesday, June 4th, from 6pm to 8pm. This specific Meet the Founders event will focus on Saas & Technology, and include a chance to meet the top innovators of cloud systems. You're invited to a one-of-a-kind learning experience where you will meet like-minded professionals, SaaS industry experts, developers, and the great minds behind the world's most innovative industry. This event will feature an Expert Panel and a built-in Networking Mixer at General Assembly SF located at 225 Bush Street, San Francisco (5th Floor – Entrance next to Target).
We encourage all professionals to join our Meet The Founders: SaaS Technology event. Every industy and individual can learn from our amazing expert panelists, as all professionals in the Bay Area should take advantage of the technological advances made so readily available.
RSVP now and share our link: www.professionalconnector.com/meet-the-founders-saas-tech/
*Complimentary drinks from our lead sponsor, General Assembly.
AGENDA
6:00pm to 6:45pm: Networking
6:45pm to 7:00pm: A Word From Our Host, David Mitroff, Ph.D.
7:00pm to 7:20pm: Expert Panel
7:20pm to 8:00pm: Final Networking
EXPERT PANEL
TO BE ANNOUNCED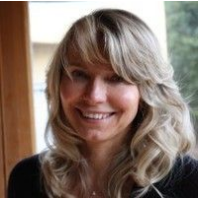 Lilian Caldeira Founder and CEO of Parley Pro
Lilian Caldeira is CEO and co-founder of Parley Pro, a cloud-based modern contract lifecycle management platform helping organizations close contracts faster and more efficiently through Smart Collaboration. The platform automates and simplifies the entire end-to-end contracting process with a proprietary online negotiation engine, enabling real-time, multi-party negotiation across a single-document. Lilian has 25+ years of experience in business consulting, including serving as a Senior Vice President at VCommerce, which was later acquired by Google. https://parleypro.com/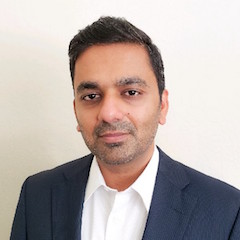 Ray Ranga currently holds the title as Senior Director of Product Management at Splunk. He has 20 years of experience with product, product strategy and go-to-market responsibilities in traditional software and SaaS offerings. Ray advises and provides product consulting for CEOs of early and growth-stage companies. His specific focus areas are in big data, analytics, business intelligence, consumerization of the enterprise, cybersecurity and vertical markets. In addition to these, he teaches a very popular course at UC Berkeley focusing on product management and product marketing. This summer he is also introducing a new course offering at Stanford University on fundamentals of pricing and monetization strategies.
SPONSOR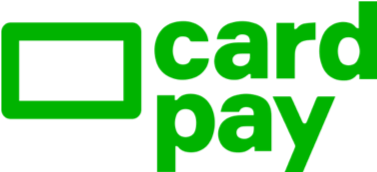 CardPay is a global regulated financial institution specializing in online payments processing, card
services and banking. With headquarters based in Europe, US operations were launched in 2018 as a
part of the company's global expansion strategy. Cardpay is a principal member of Visa, MasterCard,
Unionpay International and JCB International and provides all-in-one financial solution to online
businesses worldwide. https://www.cardpay.com/
RSVP now and share our link: www.professionalconnector.com/meet-the-founders-saas-tech/

Meet The Founders: SaaS Technology Expert Panel and Networking Mixer
at General Assembly SF
on 6/4/19
from 6:00 PM to 8:00 PM (PDT)
VENUE AND LEAD SPONSOR

General Assembly is a pioneer in education and career transformation, specializing in today's most in-demand skills. As the leading source for training, staffing, and career transitions, General Assembly fosters a flourishing community of professionals pursuing careers they love. Learn more here.
By signing up for this event you consent to receive news and emails from General Assembly.
PREMIUM SPONSORS

Get More From Your Digital Advertising Spend. Own your post-click experience and maximize your conversion rates with Instapage, the most powerful landing page platform for marketing teams and agencies. For more info and to sign up, find us at http://instapg.es/pnNhm
OUR HOST & PANEL MODERATOR – David Mitroff, Ph.D.

David (@DavidMitroff) is a sought-after speaker on a wide range of topics from social media to peak performance. Through his consulting, lectures, training and keynotes David Mitroff, Ph.D. (www.DavidMitroff.com) has educated more than 25,000 business owners. He is an Instructor for the University of California at Berkeley's International Diploma Business program and a Google Mentor for the Google Developers Launchpad program. He has been a featured media expert for NBC, ABC, San Francisco Business Times, Hospitality Technology, California Lawyer, and more.
WHO WE ARE

Professional Connector: a vision of Piedmont Avenue Consulting, Inc.
@ProfConnector

Professional Connector. A vision of Piedmont Avenue Consulting, Inc.
We organize and promote hundreds of Bay Area business networking and social mixers to specifically target Business Strategies and Small Medium Business Enterprises and provide industry professionals with a chance to make new business and personal connections, build their network, find new clients, and expand their business. We bring the SF Bay Area working community together and strive to promote positive business relationships. To view our upcoming events, click here.
FREQUENTLY ASKED QUESTIONS
Why & Who should attend this event?
Professionals who want to socialize, entrepreneurs, business owners, attorneys, bankers, real estate developers, physicians, technology gurus, sales and marketing experts, and others will greatly benefit from attending and networking with each other at this event.
Are you a business owner looking to invest in SaaS technology? If so, we have the exact industry experts you need to guide you in the right direction, regardless of your industry. Our guest list is filled with professionals willing to educate individuals like you.
Have you had any recent questions about cloud services or emerging technology? We know exactly who to talk to! Come to our Meet The Founders: SaaS Tech event to have all of your questions answered by our amazing expert panelists.
Are you interested in breaking into the SaaS industry? Regardless if you have experience in other technologic fields, we encourage you to create your own destiny and meet the hundreds of profesionals we have lined up who would love to meet new talent.
How many people show up?
Our events usually see anywhere from 45 to 400 people depending on the venue. We make sure people are open and approachable, regardless of how many people show up. You will be able to meet and talk to anyone; our greeters will be there to make introductions and keep things moving.
What to Bring:
Bring your business cards. Bring at least one card for the event organizer, so we can enter you in a raffle.
How to Dress:
This is after work networking, so even if you did not work…pretend and dress like you did! We all look good when we dress professionally. We always take pictures at our events, so you want to look your best!
Photography:
Our events are photographed for our Websites and Social Media sites. By attending our event, you give us permission to take photographs and use the images. All participants at our events are beautiful people and are subject to be photographed and used to promote future events.
RSVP Now at www.professionalconnector.com/meet-the-founders-saas-tech/

SPONSORSHIP OPPORTUNITIES
We produce and co-produce 5 to 10 monthly events, with a proven track record of over 50 events each year for the past 5 years. Events include networking events, mixers, workshops, private company events, recruiting events, product launches, and more. We can add your organization as a sponsor for a wide variety of events to meet your needs, or for more customized events, our host and organizer David Mitroff, Ph.D. will work with you to design customized events to surpass your growth, marketing or recruiting objectives. We have opportunities, from a table at one of our mixers, to Premium Sponsorship. Contact us today.
Professional Connector can boost your brand or event to the next level. If you are looking to put together a business networking event, social mixer, crowdfunding campaign, launch party, brand promotion event, product promotion event, expert panel, or workshop, we would love to help. Contact us for all future inquiries here.