Law Firm Marketing Interactive Bootcamp – San Mateo – June 14th
June 14, 2019 @ 9:00 am

-

5:00 pm
Join us for a Law Firm Marketing Interactive Bootcamp at Crown Plaza Foster City Hotel, on Friday June 14th.
This is a small, intimate, immersive bootcamp to learn how to promote your personal brand as a lawyer, promote your existing lawfirm or learn how to market your newly opened firm.
Come out and learn about the many ways you or your business can enhance revenue thanks to law firm marketing.
RSVP at https://san-mateo-law-firm-marketing.eventbrite.com (A rsvp and confirmation email is needed to attend the event)
---
What to expect
~Two Main Topics will be covered~
1. Learn the Social Media Marketing Strategies and Best Practices to get the most out of your Social Media activities right now. Topics covered include:
9 Key Areas of Social Media Ecosystem
Core Social Media Tools
Real World Examples to Implement Today
Building Your Social Network
Managing Time and Measuring Results
How effective are your current Email Marketing and Social Media Efforts?
What parts of your business or organization can be affected by Social Media?
What components of our current marketing plan could leverage Social Media?
How valuable is feedback from your customers for your success?
How do you promote events and get people to tell others about events?
Are you continually reaching new market segments (Mobile marketplace)?
Do you have an Online Brand / Branding Strategy?
We will review a comprehensive strategy for taking your organization to the next level. Business owners are overwhelmed and distracted by day to day activities and tasks. Owners need to make important decisions, quickly, with greater consequences, and often with limited information on hand. Owners concentrate on tactical decisions and often neglect the strategic ones. Learn the Key Performance Indicators and quantifiable measurements that reflect the critical success factors of a business. This session will provide real-world examples and techniques for leveraging existing resources and a systematic approach to growing your business.
RSVP at https://san-mateo-law-firm-marketing.eventbrite.com (A rsvp and confirmation email is needed to attend the event)

---
2. Interactive Email Marketing Bootcamp to increase sales and customer loyalty. Topics covered include:
Email Marketing Basics
Building a Quality Email List
Creating Valuable Email Content
Integrating Email Marketing and Social Media
Getting Email Delivered and Read
Increasing Email Click-Through and Response Rates
and more…
During the interactive bootcamp learn to design an email marketing campaign, including creating an email template and sending out your first email to see results through away. Bring your laptop!
In this bootcamp, you will learn a comprehensive approach to manage and promote events big and small. You will possess all the tools necessary in order to handle everything from registrations to payment to promotion in a professional, affordable way. Topics covered will include:
Plan – Professionally promote your event. Set up an ad-free event homepage, collect registration fees with secure payment processing, and keep registration open for attendees to register online at their convenience.
Track – Reduce repetitive tasks. Reduce the number of day-to-day "to-dos" with online event registration, reminders, invitations, a calendar, and event themes. Do more…but in minutes by managing all your promotions, registrations, and communications in one place.
Manage – Monitor and course-correct. Save money by taking the guesswork out of capturing attendance information. Use event tracking and reporting tools to plan for exact catering needs, room size, parking space…you name it!
and more…
RSVP at https://san-mateo-law-firm-marketing.eventbrite.com (A rsvp and confirmation email is needed to attend the event)
---
Professional Connector. A vision of Piedmont Avenue Inc.
Professional Connector. A vision of Piedmont Avenue Consulting, Inc.
We organize and promote hundreds of Bay Area business networking and social mixers to specifically target Business Strategies and Small Medium Business Enterprises and provide industry professionals with a chance to make new business and personal connections, build their network, find new clients, and expand their business. We bring the SF Bay Area working community together and strive to promote positive business relationships.
Our Event Host – David Mitroff, Ph.D.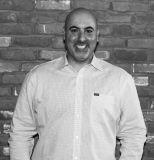 David Mitroff, Ph.D. is the Founder and Chief Consultant at Piedmont Avenue Consulting, Inc. (www.PiedmontAve. com), a Bay Area based award winning business consulting and marketing firm with a proven track record of producing results.
David and his team advise clients on leveraging technology for creative initiatives from strategy through implementation. David's wealth of knowledge is transferred to clients leading to heightened sales, increased customer experiences and enhanced relationship building techniques.
Dr. Mitroff has an extensive educational background, which includes a Doctorate in Clinical Psychology with coursework in Business Administration, Legal Studies, Marketing, Culinary Arts and professional sales training. This provides a foundation for excellent critical and analytical thinking, business strategy, relationship building and networking.
David is a sought-after speaker on a wide range of topics from social media to peak performance. Through his consulting, lectures, trainings and keynotes he has educated more than 35,000+ business owners. He has spoken at events all over the world including in Korea, China, and Turkey for organizations and companies including Google, AT&T and at prestigious conferences including Restaurant Executive Summit, Western Food Service Conference, HardwareCon and the Association of Defense Counsel.
He is a college instructor in Marketing and Entrepreneurship for the University of California at Berkeley International Diploma Program and Google Mentor for the Google Developers Launchpad Accelerator. David is also a Guest Lecturer at John F. Kennedy University, Diablo Valley College, City College of San Francisco and other colleges.
He has been featured as a business and media expert for NBC, ABC, Forbes, Entrepreneur, Inc., Washington Post, Chicago Tribune, The Meeting Professional, Hospitality Technology, California Lawyer and more.

Why & Who should attend this event?
Do you own a law firm in the San Francisco Bay Area? Come mingle and network with other legal professionals and learn how to promote your personal and firm brand.
Are you looking to open your own law firm? Come join us for our workshop and see how the same skills can apply to your business.
How to improve your firm online brand? Learn how to engage customers on your website.
Also, professionals who want to socialize, entrepreneurs, business owners, attorneys, bankers, real estate developers, physicians, technology gurus, sales and marketing experts, and others will greatly benefit from attending and networking with each other at this event.
Terms & Conditions:
By completing your online registration you are accepting and agreeing to our Terms & Conditions including giving us permission to take photographs and use your image or likeness, agree that all sales are final and NO REFUNDS will be offered regardless of changes to venue, date, time, speakers, guest list, numbers of attendees, sponsors or other details. Furthermore, mistakes in event descriptions or text may occur and buyer is responsible for verifying any discrepancies or concerns prior to registration by contacting us via the contact us links or emails provided on event pages. You furthermore agree to contact us prior to attending the event or at most two (2) days after the event and clearly explain any issue. Any disputes overpayments that are made by you directly contacting any merchants (PayPal, google, meetup, constant contact, square, Eventbrite, etc.) will be automatically declined and you will be responsible for any chargeback or bank reversal fees. In extenuating circumstances and solely at our discretion, we may offer you a credit towards future events. If you do not accept our Terms & Conditions, do not register. Thank you for your cooperation.
All sales are final. No refunds or exchanges allowed.
Related Events