Virtual Happy Hour Networking Event
June 17 @ 4:30 pm

-

5:30 pm
Join us Thursday, June 17, 2021 at 4:30 PM PDT as we drink our favorite cocktails while connecting with fellow like-minded professionals.
About this event
This is virtual happy hour is perfect for business professionals in any industry looking for an opportunity to connect with one another. Join us for a screen to screen experience as we exchange ideas and have fun. This has been a crazy year for everyone and this is a great opportunity to build your network .
This event is great for all business professionals. Whether you work in the restaurant industry, a law firm, in tech, or any other industry, there is a place for you. The best part is that it is virtual so professionals from the San Francisco Bay Area will be able to connect with people from Los Angeles, San Diego, New York, Miami, Chicago, or even internationally. Take this opportunity to enjoy a drink as you build your network for future possibilities. Don't be shy and experience the benefits of virtual networking.
RSVP NOW at: https://virtual-happy-hour-event.eventbrite.com
Agenda:
Introduction by Host David Mitroff, Ph.D.
Each member of the group will introduce briefly themselves and then everyone will share ideas.
Networking with one another
This event is open to anyone who wants to network and share ideas except No MLM (No Exceptions).
Questions?
Team@ProfessionalConnector.com
RSVP NOW at: https://virtual-happy-hour-event.eventbrite.com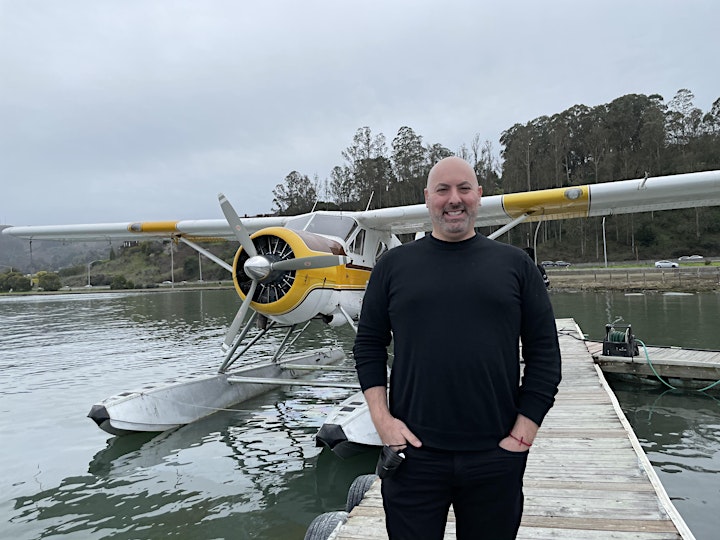 David Mitroff, Ph.D. is a sought after Business Growth Strategist who shares his secrets for creating successful brands that stand out and thrive. This includes entertaining stories from his consulting work. David inspires business professionals through his keynote talks on wide range of topics such as how to build a brand with data driven marketing, digital leadership: growing your online presence, and on the psychology behind building professional connections.
David Mitroff, Ph.D. (www.DavidMitroff.com) is the Founder and Chief Consultant at Piedmont Avenue Consulting (www.PiedmontAve.com). David questions assumptions, offers creative ideas and encourages new initiatives from strategy through implementation.
David's wealth of knowledge is transferred to clients leading to heightened sales, increased customer experiences, and enhanced relationship building techniques. David has an extensive educational background, in addition to professional sales training, which includes a Ph.D. in Clinical Psychology with coursework in Business Administration, Legal Studies, and Marketing providing a foundation for excellent critical and analytical thinking, business strategy, relationship building, and networking.
Throughout his career, Dr. Mitroff has served as an instructor for several reputable colleges such as the University of California at Berkeley, in addition to being a featured media expert for NBC, ABC, Forbes, Entrepreneur, Inc. Magazine, Washington Post, Hospitality Technology, Hospitality Net and more. David has also written books on Online Business Growth Strategies, Law Firm Business Growth Strategies, The Event Effect, and more!
Want to learn more on how to boost brand awareness?
Want to learn more about how to create a brand for your business?
Want to learn how to promote your business?
Want to learn the best social media strategies for your business?
If you're looking for a business consultant, keynote speaker, executive coach, or marketing expert, schedule a FREE call with David Mitroff Ph.D. to get started!
Related Events