Increasing Restaurant Online Food Orders
February 2 @ 10:00 am

-

11:00 am
Join us virtually via Zoom on Tuesday, Feb. 2, 2021 from 10:00am to 11:00am PST for our free How to Increase Restaurant Online Food Orders workshop!
About this Event
This workshop will be hosted by keynote speaker and CEO of Piedmont Avenue Consulting, Inc., David Mitroff Ph.D.(www.piedmontave.com). At this event, David discusses the ways restaurants and food businesses can still increase sales during the COVID-19 pandemic through online food ordering and what the best approaches to it are. Are you a restaurant owner or looking to open a restaurant? Don't miss out on this opportunity to gain valuable insight on how to continue growing your food business.
RSVP now at: https://increasing-restaurant-online-orders.eventbrite.com and we will email you the Zoom link prior to the event.
Event Details:
David Mitroff Ph.D Presentation Topics:
How to sign up for and leverage online platforms such as DoorDash, GrubHub, Shopify, etc.

Review effective methods such as streamlining menu, offering catering, etc.

How to effectively promote online ordering capabilities through social media & more!
*Questions can be put into the chat box and will be answered throughout the workshop*
RSVP Now at: https://increasing-restaurant-online-orders.eventbrite.com
Make connections, share stories, and learn new things from restaurant owners from all over! After all, sometimes it only takes one conversation to change everything. This is a very special opportunity to discover new ideas and meet other food businesses.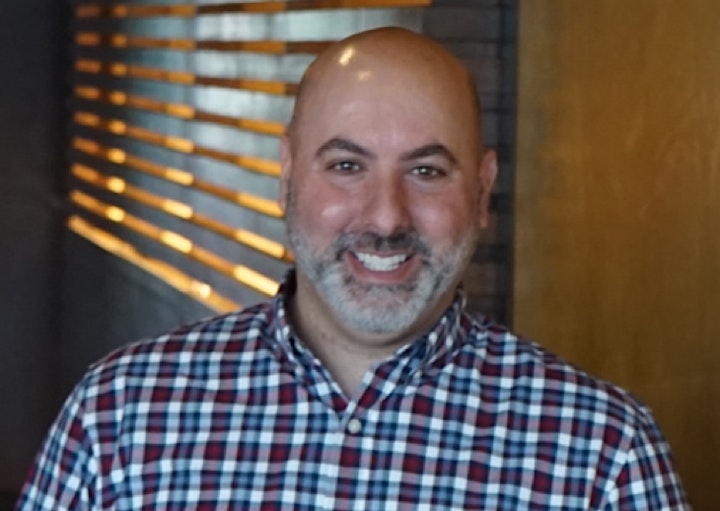 David is a sought after speaker and the founder and chief business consultant for Piedmont Avenue Consulting Inc., (www.PiedmontAve.com) where he and his San Francisco Bay Area based team create brand awareness, strengthen customer loyalty and generate new business by leveraging new technologies. Through his consulting, lectures, training's and keynotes David Mitroff, Ph.D. (www.DavidMitroff.com) has educated more than 35,000 business owners. Dr. Mitroff is an instructor for several college programs including the University of California at Berkeley's International Diploma Business Program and a Google Mentor for the Google Developers Launchpad Accelerator program. He has been a featured media expert for NBC, ABC, Forbes, Entrepreneur, Inc. Magazine, Washington Post, Hospitality Technology, Hospitality Net and more. David has also written a book on Online Business Growth Strategies.

Professional Connector. A vision of Piedmont Avenue Consulting, Inc.
We organize and promote hundreds of business networking and social mixers to provide business professionals an opportunity to make new business and personal connections, build their network, find new clients, and expand their business. We work with companies to build their brand through events and create amazing launch and private parties. In the San Francisco Bay Area for the last 8 years we have hosted over 50+ events each year at such venues as Google, WeWork, General Assembly, Yelp, W Hotel, and more. We also host events in other cities such as at the Beverley Hills SLS Hotel and Portland Nines Hotel. Call us today to see how we might be able to help your company 415-360-8589 organize launch parties, recruiting events, sales events, groundbreakings (www.groundbreakings.com) and more!
RSVP Now at: https://starting-consulting-business.eventbrite.com
When is the last time you refreshed your business strategy or Do you have a product, but don't really know how to take it to market it? Piedmont Avenue Consulting Inc. is an expert in hospitality marketing, restaurant marketing, law firm marketing and much more. Our team of San Francisco business consultants can help you today!
RSVP Now! At this point, you have all the information you need…However, if you want even MORE information, feel free to keep reading.
Why & Who will benefit on this event?
Professional service providers, business owners, attorneys, lawyers, attorneys, accountants, appraisers, sales and marketing experts who are seeking ways to start or expand their business on virtual platforms will greatly benefit from attending this webinar.
How many people show up?
Our Virtual Events usually see anywhere from 20 to 400 people. We make sure people are open and approachable, regardless of how many people show up. You will be able to meet and talk to anyone; our greeters will be there to make introductions and keep things moving.
What to Bring:
Make sure you have your LinkedIn profile ready. Ideally, short versions like linkedin.com/in/davidmitroff
How to Dress:
It's a virtual event so you may dress as you like, but we all look good when we dress professionally. We always take pictures at our events, so you want to look your best!
For more information on social media:
Our website www.PiedmontAve.com provides several tips on creating successful business social media. You can view tips through our blog.
Photography & Video:
Our events and webinars are photographed for our Websites and Social Media sites. By attending our event, you give us permission to photograph, videotape and otherwise record the event and use the resulting footage for promotional purposes. All participants at our events are beautiful people and are subject to be photographed and used to promote future events.
Related Events