Canceled – Cocktails and Tech Networking Mixer | W Hotel San Francisco | March 24, 2020
March 24 @ 6:00 pm

-

8:00 pm
Join us for our monthly Cocktails and Tech Networking Mixer on Tuesday, March 24th, 2020 from 6:00pm to 8:00pm at the San Francisco W Hotel Living Room Bar (http://www.wsanfrancisco.com) located at 181 3rd Street, San Francisco, CA, 94103.
RSVP Now at https://sf-cocktails-tech-mixer-mar2020.eventbrite.com

Our Cocktails and Tech Networking events are where young professionals, startup professionals, executives, tech leaders, and more meet, relax, and have a good time making connections after work. Interested in meeting amazing professionals? Come to the beautiful W Hotel in San Francisco and be ready to build relationships, expand your network, and have a great time! This is a great opportunity to find new connections and meet new people in general.
Regardless of your age, industry level, or your industry you are welcomed to join us.
RSVP Now for $10 early bird or $15 general at or pay $20 at the door (At the Door Cash Only)
Our attendees work at companies such as Bank of America, Wells Fargo, Google, ZeroCater, Coffee Meets Bagel, Redfin, Ask.com, Comcast Ventures, Oracle, Salesforce, GoPro, Sequoia Real Estate, DoorDash, Hyatt Regency, BlueCart, Kaiser Permanente, IBM, Genentech, Deloitte, Nestle, Accenture, HP, Intel, Amazon, Lyft, Facebook, HSBC, Capegimini, Yelp, J.P. Morgan and more.
RSVP Now at https://sf-cocktails-tech-mixer-mar2020.eventbrite.com

RSVP Required: RSVP Now for $10 early bird, $15 general or pay $20 at the door (At the Door Cash Only)
Cocktails and Networking Mixer @ San Francisco W Hotel Living Room Bar (first floor)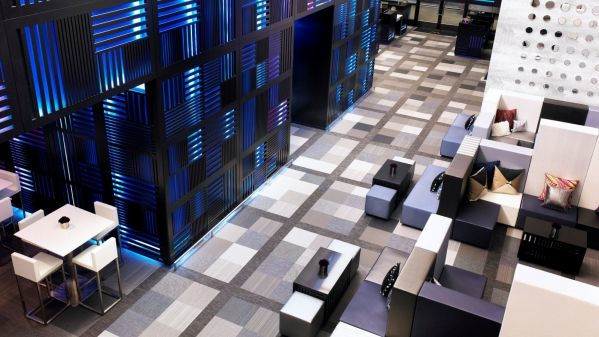 If you haven't yet experienced the W Hotel's Living Room bar, this very special evening will give you the opportunity to discover the San Francisco location's various craft cocktails, locally renowned beers, and a range of international specialty brews on tap. The W is located right next to the Museum of Modern Art, SF MoMa.
Experience the redesigned Living Room, the signature bar and lounge at W San Francisco. Fusing dynamic décor with a chic and inviting space, Living Room reflects the vibrant pulse of San Francisco's SoMa District. http://www.wsanfrancisco.com
The W Hotel also features Trace, a restaurant committed to enriching your culinary experience. Not only do you get a high-quality meal, you get a high-quality experience. The cuisine is prepared from locally grown and sustainable ingredients.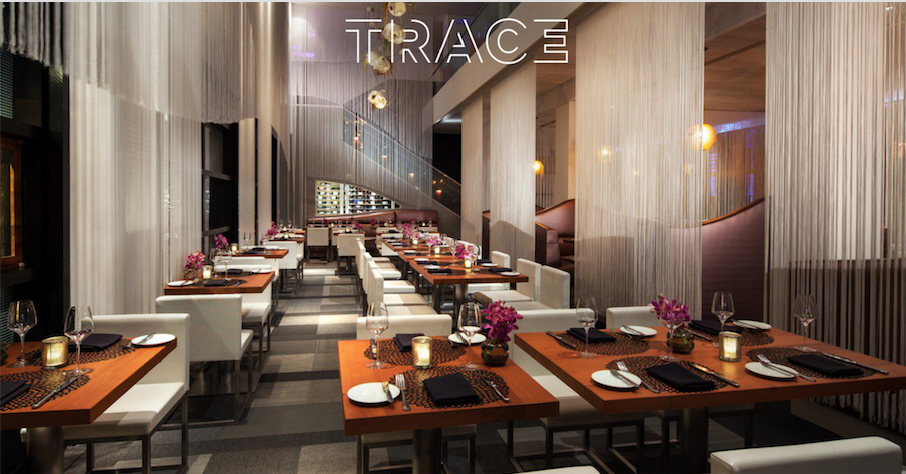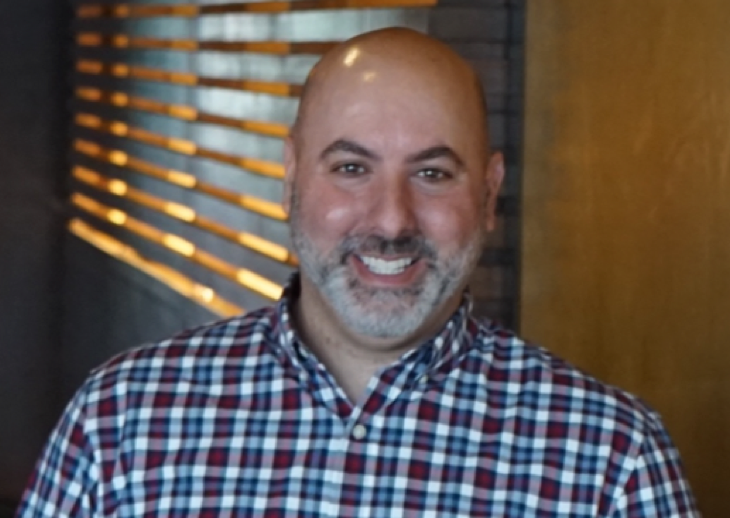 David is a sought after speaker and the founder and chief business consultant for Piedmont Avenue Consulting, Inc. (www.PiedmontAve.com) where he and his San Francisco Bay Area based team create brand awareness, strengthen customer loyalty and generate new business by leveraging new technologies. Through his consulting, lectures, training's and keynotes David Mitroff, Ph.D. (www.DavidMitroff.com) has educated more than 35,000 business owners. Dr. Mitroff is an instructor for several college programs including the University of California at Berkeley's International Diploma Business Program and a Google Mentor for the Google Developers Launchpad Accelerator program. He has been a featured media expert for NBC, ABC, Forbes, Entrepreneur, Inc. Magazine, Washington Post, Hospitality Technology, Hospitality Net and more.
David questions assumptions, offers creative ideas and encourages new initiatives from strategy through implementation. David's wealth of knowledge is transferred to clients leading to heightened sales, increased customer experiences, and enhanced relationship building techniques. David has an extensive educational background, in addition to professional sales training, which includes a Ph.D. in Clinical Psychology with coursework in Business Administration, Legal Studies, and Marketing providing a foundation for excellent critical and analytical thinking, business strategy, relationship building, and networking.
Professional Connector. A vision of Piedmont Avenue Consulting, Inc.
We organize and promote hundreds of Bay Area business networking and social mixers to specifically target Business Strategies and Small Medium Business Enterprises and provide industry professionals with a chance to make new business and personal connections, build their network, find new clients, and expand their business. We bring the SF Bay Area working community together and strive to promote positive business relationships.
RSVP Now! At this point, you have all the information you need…However, if you want even MORE information, feel free to keep reading.
Why & Who should attend this event?
Professionals who want to socialize, entrepreneurs, business owners, attorneys, bankers, real estate developers, physicians, technology gurus, sales and marketing experts, and others will greatly benefit from attending and networking with each other at this event.
Looking to expand your entrepreneurial connections in the San Francisco Bay Area? Join us on March 24, 2020!
When is the last time you refresh your business strategy or Do you have a product but don't really know how to take it to market? Meet our expert and get some advice during the event on go to market strategies.? Meet successful professionals and get some inspiration.
Or simply searching for the perfect after-work mixer to invite to colleagues to? Bring them with!
Want to meet the best-of-the-best in startups, banking, real estate, hotelier, food and beverage, venture capital, or tech? You can't miss our event!
How many people show up?
Our events usually see anywhere from 45 to 400 people depending on the venue. We make sure people are open and approachable, regardless of how many people show up. You will be able to meet and talk to anyone; our greeters will be there to make introductions and keep things moving.
What to Bring:
Bring your business cards. Bring at least one card for the event organizer so we can enter you in a raffle.
How to Dress:
This is after work networking, so even if you did not work…pretend and dress as you did! We all look good when we dress professionally. We always take pictures at our events, so you want to look your best!
Photography:
Our events are photographed for our Websites and Social Media sites. By attending our event, you give us permission to take photographs and use the images. All participants at our events are beautiful people and are subject to be photographed and used to promote future events. 
Our Partners and Sponsors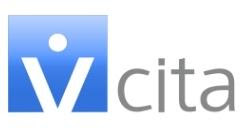 vCita allows businesses to capture more clients and provide better service to your existing clients. vCita provides lead generation, online scheduling, and invoicing for small businesses all in one easy to use the resource. Learn more at www.bitly.com/vcita-piedmontave

WP Engine is a Hosted service provider, specifically tailored to WordPress websites and apps.
More info and sign up at bit.ly/PACwpengine
Continue reading? Click on the link below!
https://www.professionalconnector.com/networking-what-to-do/
Networking: What to Do and Not to Do at Events
What to do and not to do at a networking mixer event?
Networking became a big part of every professional life, especially if you live in the San Francisco Bay Area. Whether you are looking for a job at a new startup, interested in growing your business or just move to the city and you are looking to make new friends, you've probably been told to attend network events in your area. Networking is not about showing up and enjoying the free drinks and snacks. It is neither about starting a collection of different and colorful business cards. It's about meeting interesting people, creating long lasting connection by sharing who you are and what you do.
We organize over 50 events every years in the San Francisco Bay Area. Two to three events each months and here is our list of advice on what to do and not to do when you are attending a networking event.
To-Do List:
Bring business cards: Connecting on LinkedIn is cool but it isn't going to help people remember you or your bring. Use a business card.
Dress code: Dress accordingly. In the San Francisco Bay Area professionals are often in business casual but if you are going to a financial corporate event…you might want to leave the sneakers home and where a more appropriate outfit.
First Impression: The first impression counts, so introduce yourself smiling, state your name clearly and avoid the typical predictable questions like "What do you do?" We prefer when attendees ask us things like "What brought you to this event"? Or " Where do you live"? Or something that is not standard.
It is not a question of number: The goal of networking is to create a connection and find the one thing you have in common. You don't have to meet everyone in the room but aim to be the one-person people will remember talking to. Who knows…you might be talking to your next employer or business partner
Keep in touch: Did you meet anyone that you'd like to continue networking with? Remember that one thing you had in common? This is a great opportunity to reach out. Check in after the event with people you connected with and mention that one thing-connecting hook. You are now connected and remembered. Did you know that 80% of people do not send Follow Up emails?
Not To-Do List:
Avoid selling: Whether it is about your personal brand or your company brand, do not try to sell. Listen, offer something to your contacts and they'll be more likely to help and connect. Do not hand out flyers to every person or pull out your Ipad to demo your product. Events are also not the place to be recruiting people or asking for money, if you meet people you think are a good fit, tell them you will follow up with them.
Avoid the standard questions: "What's your name? Where are you from? Where do you live? What company do you work for? What do you do?" Instead of these overrated questions, try to ask about their favorite restaurant or if they have been to other similar events.
Do not flirt: Even though you are very awesome and in a bar or a social club, flirting in a professional setting is not appropriate. It's often not the right time or place. Furthermore, you are damaging your personal brand and company brand by doing so.
Don't say anything negative: You don't like your current managers or co-workers? It happens, just don't talk about it. The world is a small place and you might be perceived as a negative person.
Don't stay with only one person: It's obvious but sometimes we get comfortable when we gain momentum with one conversation, we neglect the possibilities of other great interactions. Don't be afraid to leave a great conversation, because then you'll have more reasons to reach out when the event is over.
If you are living in the San Francisco Bay Area and looking to network with other professionals, check out our calendar of upcoming events and get the best out of your networking skills: http://www.professionalconnector.com/events/