Silicon Valley After Work Mixer – Spaces at Menlo Park – March 20th
March 20, 2017 @ 6:00 pm

-

8:00 pm

$20
Join us for an After Work Networking Mixer on Monday March 30th from 6pm to 8pm at Spaces (1st floor), located at 101 Jefferson Drive, Menlo Park, CA (https://www.spacesworks.com/silicon-valley/menlo-park).
Our Bay Area events are the perfect place to expand your network and start building connections, while still enjoying yourself. Be interactive, build contacts, learn new information and share stories with other professionals attending our events. It doesn't take much more than a conversation to connect with others and meet interesting individuals that will inspire you.
Relax and come enjoy a drink after work in this beautiful space with the perfect setting for business and social networking. Don't miss this chance to make connections and build your network.
The event is from 6pm to 8pm. RSVP Now at https://after-work-networking-mixer-spaces.eventbrite.com or pay $20 at the door.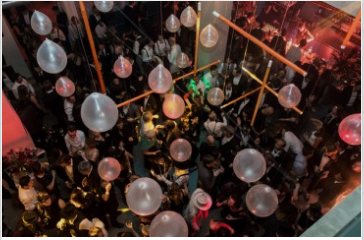 RSVP for only $15 or pay $20 at the door (At the Door Cash Only)
After Work Mixer @ SPACES Menlo Park
3/20/17 – SPACES Menlo Park
6:00 PM to 8:00 PM (PDT)
SPACES Menlo Park
1st floor, 101 Jefferson Drive
Menlo Park, CA
SPACES provides Silicon Valley with modern office spaces for professionals, entrepreneurs and anyone looking for a creative and dynamic working environment. Located on the water front, the SPACES building offers unique views with private offices or shared space.
RSVP Now at https://after-work-networking-mixer-spaces.eventbrite.com or pay $20 at the door
(At the Door Cash Only)

Calling the inspired ones. The corporate shakers, business nomads, freelancers, energetic entrepreneurs, international workers, mobile movers, project teams, start-ups and well-established companies.
Welcome to Spaces — your place to work. Where you'll watch businesses grow because of people and ideas. Where you'll surround yourself with those who love what they do. And where nothing beats a mental block like a really great cup of coffee served up by one of our expert baristas.
Originating in Amsterdam, Spaces was built on the idea that success breeds more success. That's why they've cultivated a community of members who are thinkers, achievers and imagineers. They've built workspaces that suit your every need. And their energetic staff attends to all the details so you can focus on your next big idea.
Situated in tech hub Silicon Valley, Spaces Menlo Park is an exclusive creative workspace perfectly positioned on the waterfront. Inspiring contemporary interior design fuels innovative thinking, while wide open space offers free rein to bounce ideas in a collaborative working atmosphere. The unique design ethos and tailored service concept make Spaces Menlo Park well suited to your business needs.
Learn more at https://www.spacesworks.com
Professional Connector. A vision of Piedmont Avenue Consulting, Inc.
We organize and promote hundreds of Bay Area business networking and social mixers to specifically target Business Strategies and Small Medium Business Enterprises and provide industry professionals with a chance to make new business and personal connections, build their network, find new clients, and expand their business. We bring the SF Bay Area working community together and strive to promote positive business relationships.
Our Event Host – David Mitroff, Ph.D.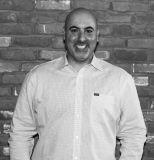 Networker and Entrepreneur. David is the Founder and Chief Consultant of our Premium Sponser: Piedmont Avenue Consulting (www.PiedmontAve.com), a San Francisco Bay Area based business development and marketing consulting firm. David and his team work with clients of various sizes, across numerous markets to create brand awareness, strengthen customer loyalty and streamline business processes, – thats what makes him the perfect Mediator at our events. David also founded Bespoke Group Luxury Collective. He continually collaborates with several consultant groups, merchant associations, and charities to best serve the SF Bay Area community.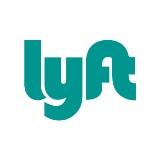 Download the Lyft app
Use the Code "PACvip" and recieve $25 dollars off your first ride.
Ride to or from this event for free!
Why & Who should attend this event?
Do you own a hardware business in the Bay Area? Come mingle and network with other business owners in the San Francisco Bay Area.
Are you a restaurant owner in Palo Alto, Redwood City or San Mateo area? Come see how an event like this networking mixer at your restaurant can benefit your business.
Are you looking to effectively market your Law firm in Oakland? One of the best ways to leverage your Law Firm's brand and presence is by meeting and reviewing other Oakland firms' marketing presence.
Also, professionals who want to socialize, entrepreneurs, business owners, attorneys, bankers, real estate developers, physicians, technology gurus, sales and marketing experts, and others will greatly benefit from attending and networking with each other at this event.
Our Partners and Sponsors

WP Engine is a Hosted service provider, specifically tailored to WordPress websites and apps. (bit.ly/PACwpengine)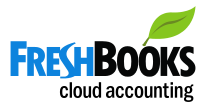 FreshBooks is a cloud-based accounting software service designed for owners of the types of small client-service businesses that send invoices to clients and get paid for their time and expertise. (Freshbooks.com)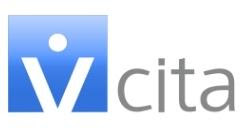 vCita alllows businesses to capture more clients and provide better service to your existing clients. vCita provides lead generation, online scheduling, and invoicing for small businesses all in one easy to use resource. Learn more at www.bitly.com/vcita-piedmontave
All sales are final. No refunds allowed.
Related Events