Silicon Valley Fashion Event at Fremont Beauty College: Networking, Workshop and More
April 9 @ 6:00 pm

-

8:00 pm
We are excited for the Silicon Valley Fashion event on Tuesday, April 9th from 6pm to 8pm happening at Fremont Beauty College located at 4164 Technology Dr, Fremont. This event will focus on everything Fashion from Fashion Tech, Cosmetology, Fashion Retail Brand, Fashion Salon, Fashion Trends and more!
You're invited to this fun experience where you will meet like-minded professionals, fashion industry experts, makeup artiste, business owners etc.. This event will feature a Keynote on Retail Branding and Growth, an amazing Fashion Expert Panel and a built-in Networking Mixer at Fremont Beauty College.
We encourage a broad spectrum of professionals to join the Silicon Valley Fashion Event. Every industry and individual can learn from our amazing expert panelists, as we believe everyone has a fashion instincts inside of them.
RSVP Now at http://www.professionalconnector.com/event/silicon-valley-fashion-event/
*Complimentary non-alcoholic beverages and snacks from our lead sponsor, Fremont Beauty College.
AGENDA
6:00pm to 7:00pm: Networking
7:10pm to 7:30pm: Keynote: Retail Branding by David Mitroff Ph.D.
7:35pm to 8:00pm: Expert Panel
EXPERT PANEL
TO BE ANNOUNCED
VENUE AND LEAD SPONSOR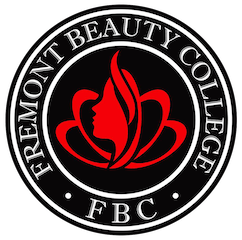 Fremont Beauty College
Fremont Beauty College is the premier educational experience for ambitious professionals in both cosmetic and esthetic fields. With a positive learning environment and an emphasis on professionalism, Fremont Beauty College has a well-known reputation for success. By educating students with hands-on training, license preparation, business practices, career development, clientele building, and real-world environments, students benefit from the applicable nature of our programs. Since 1968, Fremont Beauty College's core values have remained strong because of our daily dedication to put education first to create the best professionals, whether they are looking to become hair stylists, makeup artists, estheticians, entrepreneurs and more. Students' career opportunities are endless and Fremont Beauty College's collaboration with the best-of-the-best brands create a simultaneous learning opportunistic experience. As a one-of-a-kind beauty institution, students gain the well-kept industry knowledge that will propel the prospective beautician to success. Our team of experienced and professional cosmetic and esthetic educators enables students to reach their full potential, creatively and professionally, every day. Schedule a Tour Today http://fremontbeautycollege.com
PREMIUM SPONSORS

Get More From Your Digital Advertising Spend. Own your post-click experience and maximize your conversion rates with Instapage, the most powerful landing page platform for marketing teams and agencies. For more info and to sign up, find us at http://instapg.es/pnNhm
OUR HOST & PANEL MODERATOR – David Mitroff, Ph.D.


David (@DavidMitroff) is a sought-after speaker on a wide range of topics from social media to peak performance. Through his consulting, lectures, training and keynotes David Mitroff, Ph.D. (www.DavidMitroff.com) has educated more than 25,000 business owners. He is an Instructor for the University of California at Berkeley's International Diploma Business program and a Google Mentor for the Google Developers Launchpad program. He has been a featured media expert for NBC, ABC, San Francisco Business Times, Hospitality Technology, California Lawyer, and more.
WHO WE ARE

Professional Connector: a vision of Piedmont Avenue Consulting, Inc.
@ProfConnector
Professional Connector. A vision of Piedmont Avenue Consulting, Inc.
We organize and promote hundreds of Bay Area business networking and social mixers to specifically target Business Strategies and Small Medium Business Enterprises and provide industry professionals with a chance to make new business and personal connections, build their network, find new clients, and expand their business. We bring the SF Bay Area working community together and strive to promote positive business relationships. To view our upcoming events, click here.
FREQUENTLY ASKED QUESTIONS
Why & Who should attend this event?
Professionals who want to socialize, entrepreneurs, business owners, attorneys, bankers, real estate developers, physicians, technology gurus, sales and marketing experts, and others will greatly benefit from attending and networking with each other at this event.
Do you own a retail business and looking to get more customers? You will be in the company of hundreds of other industry experts who will be more than happy to share their knowledge, meet new connections, and expand their network.
Are you looking to target a younger generation? Join our Silicon Valley Event and discover how to target new customers for your Bay Area Business.
How to launch a new fashion or cosmetology product? Understand the fours steps before launching a new product.
How many people show up?
Our events usually see anywhere from 45 to 400 people depending on the venue. We make sure people are open and approachable, regardless of how many people show up. You will be able to meet and talk to anyone; our greeters will be there to make introductions and keep things moving.
What to Bring:
Bring your business cards. Bring at least one card for the event organizer, so we can enter you in a raffle.
How to Dress:
This is after work networking, so even if you did not work…pretend and dress like you did! We all look good when we dress professionally. We always take pictures at our events, so you want to look your best!
Photography:
Our events are photographed for our Websites and Social Media sites. By attending our event, you give us permission to take photographs and use the images. All participants at our events are beautiful people and are subject to be photographed and used to promote future events.
RSVP Now at http://www.professionalconnector.com/event/silicon-valley-fashion-event/
SPONSORSHIP OPPORTUNITIES
We produce and co-produced 5 to 10 monthly events, with a proven track record of over 50 events each year for the past 5 years. Events include networking events, mixers, workshops, private company events, recruiting events, product launches, and more. We can add your organization as a sponsor for a wide variety of events to meet your needs, or for more customized events, our host and organizer David Mitroff, Ph.D. will work with you to design customized events to surpass your growth, marketing or recruiting objectives. We have opportunities, from a table at one of our mixers, to Premium Sponsorship. Contact us today.
Professional Connector can boost your brand or event to the next level. If you are looking to put together a business networking event, social mixer, crowdfunding campaign, launch party, brand promotion event, product promotion event, expert panel, or workshop, we would love to help. Contact us for all future inquiries here.
Related Events