SF Financial District Happy Hour Mixer – Z&Y Bistro 8/28
August 28, 2019 @ 5:30 pm

-

7:30 pm
Join us on Wednesday, August 28th from 5:30pm to 7:30pm for a professional networking mixer event at Z&Y Bistro (https://www.zybistro.com/) located at 606 Jackson Street, San Francisco, (at Kearny)
During this exclusive business happy hour mixer enjoy complimentary bites from Z&Y Bistro's great Japanese and yakitori menu
RSVP Now for $10 at https://san-francisco-financial-district-happy-hour.eventbrite.com or pay $20 at the door (At the Door Cash Only)
We hope you are eager to expand your network and start building connections at this special event in the San Francisco Financial District. Be ready to interact, build contacts, learn new information and share your stories with other professionals attending our events. It doesn't take much more than a conversation to connect with others and meet interesting individuals that will inspire you. This event is open to everyone looking to make new connections (You must be 21+ to order alcohol beverages)
RSVP Now for $10 at https://san-francisco-financial-district-happy-hour.eventbrite.com or pay $20 at the door (At the Door Cash Only)
This event is from 5:30pm to 7:30pm.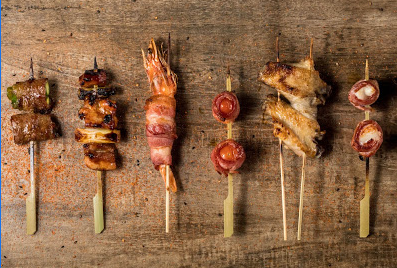 Network and socialize with other professional enthusiasts, successful entrepreneurs, business owners, attorneys, bankers, real estate developers, physicians, technology gurus, sales and marketing experts and other professionals who live or work around the Bay Area. 

RSVP now for $10! At the door with no RSVP is $20.
Like the art, music, food, and drink scene evolve in San Francisco, Chef Han sparked a vision to see Chinatown boldly step into this modernization and breathe in new life. Z & Y Bistro gives a contemporary twist on classic Asian cuisines and provides the ultimate experience in Asian dining. Here you will find all of our favorite Szechuan dishes from Z & Y as well as tastes from other regions of Asia including Yakitori, Ramen, and Hot Pot.  From Jidori Farms organic free-range chicken and all natural Berkshire pork, to the freshest vegetables and herbs, Chef Han seeks to bring you authentic yet innovative dining experience. With a sleek and contemporary atmosphere, Z & Y Bistro is your Chinatown destination for a small plate or large lunch or dinner gathering! https://www.zybistro.com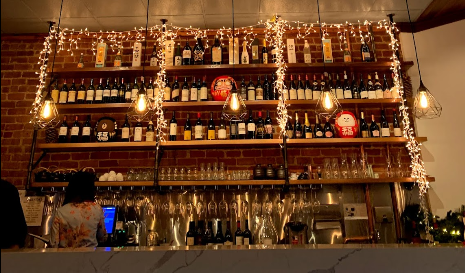 Professional Connector a Vision of Piedmont Avenue Consulting Inc.
We organize and promote hundreds of Bay Area business networking and social mixers to specifically target Business Strategies and Small Medium Business Enterprises and provide industry professionals with a chance to make new business and personal connections, build their network, find new clients, and expand their business. We bring the SF Bay Area working community together and strive to promote positive business relationships.
Event Host David Mitroff, Ph.D.
David is a sought-after speaker on a wide range of topics from social media to peak performance. Through his consulting, lectures, training and keynotes David Mitroff, Ph.D. (www.DavidMitroff.com) has educated more than 35,000 business owners. He is a Google Mentor for the Google Developers Launchpad program. He has been featured media expert for NBC, ABC, San Francisco Business Times, Hospitality Technology, California Lawyer, and more.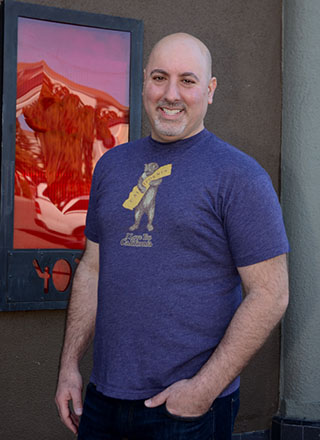 At this point, you have all the information you need… However, if you want even MORE information, feel free to keep reading.
Why & Who should attend this event? 
Professionals who want to socialize, entrepreneurs, business owners, attorneys, bankers, real estate developers, physicians, technology gurus, sales and marketing experts, and others will greatly benefit from attending and networking with each other at this event.
Are you looking to promote your San Francisco newly opened restaurant? Check out our marketing guide for restaurant promotion.
Thinking of redesigning a bar program for your San Francisco Bar and/or restaurant? Come check out our event to see great leading examples of restaurant/bar designs.
Are you looking for a San Francisco Bay Area restaurant Consultant? Meet our consultant at the event and get a free consultation on how to improve your restaurant.
What to Bring:
Bring your business cards. Bring at least one card for the event organizer.
How to Dress:
This is after work networking, so even if you did not work…pretend and dress like you did! We all look good when we dress professionally. We always take pictures at our events, so you want to look your best!
Photography:
Our events are photographed for our Websites and Social Media sites. By attending our event, you give us permission to take photographs and use the images. All participants at our events are beautiful people and are subject to be photographed and used to promote future events. 
RSVP at https://san-francisco-financial-district-happy-hour.eventbrite.com