San Francisco Bay Area Real Estate Summit 2019
May 23, 2019 @ 6:00 pm

-

9:00 pm
Join us for the San Francisco Bay Area Real Estate Summit 2019 on Thursday May 23rd from 6:00pm to 9:00pm at the The Market Place Event Center San Francisco. The Market is located at 1355 Market St, San Francisco.
Gather with the most influential individuals in the Real Estate industry and enjoy the expertise of seasoned professionals in the Bay Area. With a diverse selection of amazing speakers, our Real Estate Summit is perfectly curated for local real estate professionals and anyone interested in learning more about Real Estate in general. Network with professionals, commercial brokers, real estate broker, real estate agent, real estate industry companies many more. We encourage everyone to come and enjoy this summit, as it also doubles as an amazing networking opportunity!
RSVP Now at http://www.professionalconnector.com/event/san-francisco-real-estate-summit/

During this event you will:
Network with industry professionals, C-level, service providers
Learn how to be a leader in the industry
Learn how to take your property and skills to the next level
Get industry insights
Bring your questions and meet our expert. Receive practical answers from seasoned industry experts and learn about the latest trends in the Real Estate industry.
AGENDA
6:00pm to 7:30pm: Introductory Networking
7:35pm to 7:55pm: David Mitroff, Ph.D., Founder & Chief Consultant of Piedmont Avenue Consulting, Inc. Keynote: Digital Leadership in the 21st Century
8:00pm to 8:20pm: Expert Panel featuring Jennifer Beeston – Guaranteed Rate, John Nelson – Circle Vision, Chris Foley – Ground Matrix
8:20pm to 9:00pm: Last Chance Networking
KEYNOTE SPEAKER
David Mitroff, Ph.D. is a keynote speaker with a diverse background in numerous topics from social media to peak performance. Through his consulting with Piedmont Avenue Consulting, Inc., lectures as an Instructor for the University of California at Berkeley's International Diploma Business Program, training as a Google Mentor for the Google Developers Launchpad Program, David Mitroff, Ph.D. (www.DavidMitroff.com) has educated more than 25,000 business owners.
EXPERT PANEL
Jennifer Beeston is a nationally known mortgage expert and mortgage originator. Featured in articles by USNews, Business Insider, NBC news and countless others, Jennifer is a vocal crusader in making the mortgage process transparent and easy to understand.
Jennifer's passion is financial literacy. She believes that everyone should have opportunity to be financially successful and empowered. In 2017 she started a YouTube channel which covers basic financial and mortgage information delivered simply and clearly in order to help people who want more information to empower themselves financially.
John Nelson is the Director of Video Production at Circle Vision. Professional Videographer with over a decade of experience in development, filming, lighting, editing, motion graphics, photography and production. John has worked for various clients and renowned brands such as BP and Thomas Cook Travels. Experienced in project management, team leading. John holds a Bachelor of Arts degree in Directing awarded by the European Accreditation Board of Higher Education Schools. Visit hud-films.com for demo reels.
Chris Foley specializes in entitlement, financial analysis and land acquisition. Chris works with some of the largest clients in Northern and Southern California including Lennar Urban, TMG Partners, Morgan Stanley, The Pauls Corporation, CIM Group, Trumark Urban and others. Over the past 18 years, Chris has brokered and consulted on land transactions involving over ten thousand condominium residences and apartments.In the past few years alone, Chris has advised on and brokered some of the largest off-market development transactions in San Francisco history. Chris is the founder of several start-up companies, in the food market, real estate and big data industries. http://www.groundmatrix.com
OUR VENUE
Venue: http://www.visitthemarket.com/
The Market believes in unending discovery, fostering community and providing real food.
DISCOVERY
The Market will always be full of the unexpected. A place that welcomes fresh experiences and an ever-changing menu.
COMMUNITY
Great food brings people together. The Market is more than a grocery store or a place to shop; it's the local hub where you can grab a quick, gourmet bite and plan to run into your neighbors. It's how you turn your city into your community.
REAL FOOD
We believe in going deeper than the food. We want to tell stories that can only be found in the hearts of local growers, purveyors and artisans. We feature the best California cuisine with real, seasonal ingredients from local ground. We work tirelessly to elevate local businesses in ways they might not be able to otherwise. We choose them carefully: for their character, for their commitment to community, for keeping to the highest quality, and for being real.
Event Organizer: Professional Connector: a vision of Piedmont Avenue Consulting, Inc.
@ProfConnector @DavidMitroff 

Professional Connector. A vision of Piedmont Avenue Consulting, Inc.
We organize and promote hundreds of Bay Area business networking and social mixers to specifically target Business Strategies and Small Medium Business Enterprises and provide industry professionals with a chance to make new business and personal connections, build their network, find new clients, and expand their business. We bring the SF Bay Area working community together and strive to promote positive business relationships.
FREQUENTLY ASKED QUESTIONS
RSVP Now! At this point, you have all the information you need…However, if you want even MORE information, feel free to keep reading.
Why & Who should attend this event?
Professionals who want to socialize, entrepreneurs, business owners, hoteliers, insurance agents, real estate developers, local restaurant managers, regional directors, sales and marketing experts, and others interested in the hospitality industry will greatly benefit from attending and networking with each other at this event.
Want to learn more about improving your Real Estate Business? 

Meet other business broker and learn how to grow you business
Want to know how to Think Like A CEO?
Come check out our event and we will talk about these topics.
How many people show up?
Our events usually see anywhere from 45 to 400 people depending on the venue. We make sure people are open and approachable, regardless of how many people show up. You will be able to meet and talk to anyone; our greeters will be there to make introductions and keep things moving.
What to Bring:
Bring your business cards. Bring at least one card for the event organizer, so we can enter you in a raffle.
How to Dress:
This is after work networking, so even if you did not work…pretend and dress like you did! We all look good when we dress professionally. We always take pictures at our events, so you want to look your best!
Photography:
Our events are photographed for our Websites and Social Media sites. By attending our event, you give us permission to take photographs and use the images. All participants at our events are beautiful people and are subject to be photographed and used to promote future events.
RSVP Now at http://www.professionalconnector.com/event/san-francisco-real-estate-summit/
PARTNERS AND SPONSORS

WP Engine is a Hosted service provider, specifically tailored to WordPress websites and apps.
More info and sign up at bit.ly/PACwpengine

Instapage – Get More From Your Digital Advertising Spend. Own your post-click experience and maximize your conversion rates with Instapage, the most powerful landing page platform for marketing teams and agencies.
More info and sign up at http://instapg.es/pnNhm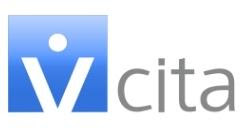 vCita allows businesses to capture more clients and provide better service to your existing clients. vCita provides lead generation, online scheduling, and invoicing for small businesses all in one easy to use the resource. Learn more at www.bitly.com/vcita-piedmontave