Cocktails and Tech San Francisco Networking Mixer | 5/28/19 | W Hotel
May 28, 2019 @ 6:00 pm

-

8:00 pm
Join us for our monthly Cocktails and Tech Networking Mixer and meet C-level professionals, start-up founders, entrepreneurs, recruiters, and more from a diversity of industries on Tuesday, May 28th, 2019 from 6pm-8pm at the W Hotel Living Room Bar (http://www.wsanfrancisco.com) located at 181 3rd Street, San Francisco, CA, 94103.
RSVP Now at http://www.professionalconnector.com/event/may-san-francisco-networking-mixer/
Come to our flagship mixer at the beautiful W Hotel in San Francisco and be ready to build relationships, expand your network, and have a great time! This is a great opportunity to find new connections and meet new people in general.
Regardless of your age, industry level, or industry you are welcomed to join us.
RSVP Now for $10 early bird or $15 general at http://www.professionalconnector.com/event/may-san-francisco-networking-mixer/ or pay $20 at the door (At the Door Cash Only)
Some our of attendees work at companies such as Bank of America, Wells Fargo, Google, ZeroCater, Coffee Meets Bagel, Redfin, Ask.com, Comcast Ventures, Oracle, Salesforce, GoPro, Sequoia Real Estate, DoorDash, Hyatt Regency, BlueCart, Kaiser Permanente, IBM, Genentech, Deloitte, Nestle, Accenture, HP, Intel, Amazon, Lyft, Facebook, HSBC, Capegimini, Yelp, J.P. Morgan and more.
SPONSOR

Hire Better. Hire Faster. Hire Worldwide. DistantJob is a remote recruitment agency who works with you to find the perfect match for your position's requirements. Its unique model can shorten your IT hiring funnel by as much as 40%, and deliver up to 60% in savings – while getting you top-tier people. distantjob.com
If you haven't yet experienced the W Hotel's Living Room bar, this very special evening will give you the opportunity to discover the San Francisco location's various craft cocktails, locally renowned beers, and a range of international specialty brews on tap. The W is located right next to the Museum of Modern Art, SF MoMa.
RSVP Now at http://www.professionalconnector.com/event/may-san-francisco-networking-mixer/

RSVP Required: RSVP Now for $10 early bird, $15 general or pay $20 at the door (At the Door Cash Only) 
Cocktails and Tech San Francisco Networking Mixer @ W Hotel Living Room Bar (First Floor)
5/28/19- San Francisco
6:00 PM to 8:00 PM (PDT)
W Hotel San Francisco
181 3rd Street,
San Francisco, CA 94103
Experience the redesigned Living Room, the signature bar and lounge at W San Francisco. Fusing dynamic décor with a chic and inviting space, Living Room reflects the vibrant pulse of San Francisco's SoMa District. http://www.wsanfrancisco.com
The W Hotel also features Trace, a restaurant committed to enriching your culinary experience. Not only do you get a high-quality meal, you get a high-quality experience. The cuisine is prepared from locally grown and sustainable ingredients.
David is a sought after speaker and the founder and chief business consultant for Piedmont Avenue Consulting, Inc. (www.PiedmontAve.com) where he and his San Francisco Bay Area based team create brand awareness, strengthen customer loyalty and generate new business by leveraging new technologies. Through his consulting, lectures, training's and keynotes David Mitroff, Ph.D. (www.DavidMitroff.com) has educated more than 35,000 business owners. Dr. Mitroff is an instructor for several college programs including the University of California at Berkeley's International Diploma Business Program and a Google Mentor for the Google Developers Launchpad Accelerator program. He has been a featured media expert for NBC, ABC, Forbes, Entrepreneur, Inc. Magazine, Washington Post, Hospitality Technology, Hospitality Net and more.
Professional Connector. A vision of Piedmont Avenue Consulting, Inc.
We organize and promote hundreds of Bay Area business networking and social mixers to specifically target Business Strategies and Small Medium Business Enterprises and provide industry professionals with a chance to make new business and personal connections, build their network, find new clients, and expand their business. We bring the SF Bay Area working community together and strive to promote positive business relationships.
RSVP Now! At this point, you have all the information you need…However, if you want even MORE information, feel free to keep reading.
Why & Who should attend this event?
Professionals who want to socialize, entrepreneurs, business owners, attorneys, bankers, real estate developers, physicians, technology gurus, sales and marketing experts, and others will greatly benefit from attending and networking with each other at this event.
What can a coach really do for your business? David Mitroff Ph.D. has been a consultant, coach and mentor for many Bay Area companies and Startup. He uses his creativity and psychology experience to find the best way to make clients take proactive actions for their business that are fun to them.
When is the last time you updated your bar program? Check out W Hotel bar and get some inspiration. Talk with our restaurant consultant and see how a bar program can boost your restaurant revenue.
Do you have a product but don't really know how to take it to market? Meet our expert and get some advice during the event on go to market strategies.
How many people show up?
Our events usually see anywhere from 45 to 400 people depending on the venue. We make sure people are open and approachable, regardless of how many people show up. You will be able to meet and talk to anyone; our greeters will be there to make introductions and keep things moving.
What to Bring:
Bring your business cards. Bring at least one card for the event organizer, so we can enter you in a raffle.
How to Dress:
This is after work networking, so even if you did not work…pretend and dress like you did! We all look good when we dress professionally. We always take pictures at our events, so you want to look your best!
Photography:
Our events are photographed for our Websites and Social Media sites. By attending our event, you give us permission to take photographs and use the images. All participants at our events are beautiful people and are subject to be photographed and used to promote future events.
Our Partners and Sponsors

WP Engine is a Hosted service provider, specifically tailored to WordPress websites and apps.
More info and sign up at bit.ly/PACwpengine

Instapage – Get More From Your Digital Advertising Spend. Own your post-click experience and maximize your conversion rates with Instapage, the most powerful landing page platform for marketing teams and agencies.
More info and sign up at http://instapg.es/pnNhm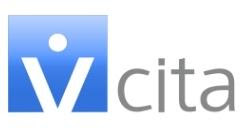 vCita allows businesses to capture more clients and provide better service to your existing clients. vCita provides lead generation, online scheduling, and invoicing for small businesses all in one easy to use the resource. Learn more at www.bitly.com/vcita-piedmontave