Silicon Valley Networking Mixer @ Fremont Smoking Pig BBQ 8/27 6pm
August 27, 2018 @ 6:00 pm

-

8:00 pm
DESCRIPTION
Join us for the Silicon Valley Networking Mixer on Monday, August 27, 2018 from 6pm-8pm at Smoking Pig BBQ (smokingpigbbq.net) located at 3340 Mowry Avenue, Fremont, CA 94538
Are you looking to network with professionals from startups, founders, managers? Are you looking to learn from other professionals, learn about different industries or simply meet interesting people? Come and meet other like-minded professionals from the San Francisco Bay Area and Silicon Valley. This is also the perfect event for anyone from other industries and backgrounds who wants to network and make new connections. We encourage everyone to come and enjoy this networking event at Smoking Pig BBQ Fremont.
RSVP Now at https://fremont-networking-mixer.eventbrite.com
Complimentary small bites from our lead sponsor Smoking Pig BBQ
RSVP Now at https://fremont-networking-mixer.eventbrite.com
Tickets available for $10.
3340 Mowry Avenue, Fremont, CA 94538
8/27/2018,
6:00 PM to 8:00 PM (PDT)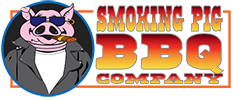 What is Smoking Pig BBQ about? It's about the food! It's about the low and slow! Homemade sauces, sides, desserts and rubs! That's what you can expect at Smoking Pig.
Smoking Pig BBQ is famous for the quality and taste of their meats, unique side dishes and appetizers (all handmade with fresh ingredients) and desserts. Smoking Pig BBQ has a full bar with happy hour every day and all weekend, and live music with no cover charge every Friday and Saturday night. Come to try their specialty ribs! They're covered with their secret recipe rub then slow smoked for 4-6 hours over hardwood oak and apple woods to 'melt-in-your-mouth' perfection. And their pulled pork is made from fresh pork shoulder roast, coated in custom pork rub then slow smoked for 10-12 hours over apple and oak hardwoods until it literally falls apart.
And it's about the music and friendly folks who come and enjoy their cookin'. Come on into Smoking Pig BBQ and join their family for lunch, dinner and some good music. Check out all the upcoming bands and live music events at http://smokingpigbbq.net/music-special-events/
Contact Smoking Pig BBQ: 510-713-1854 OR go to smokingpigbbq.net
EVENT HOST: David Mitroff, Ph.D.

David is a sought-after speaker on a wide range of topics from social media to peak performance. Through his consulting, lectures, training and keynotes David Mitroff, Ph.D. (www.DavidMitroff.com) has educated more than 35,000 business owners. He is an Instructor for the University of California at Berkeley's International Diploma Business program and a Google Mentor for the Google Developers Launchpad program. He has been featured media expert for NBC, ABC, San Francisco Business Times, Hospitality Technology, California Lawyer, and more.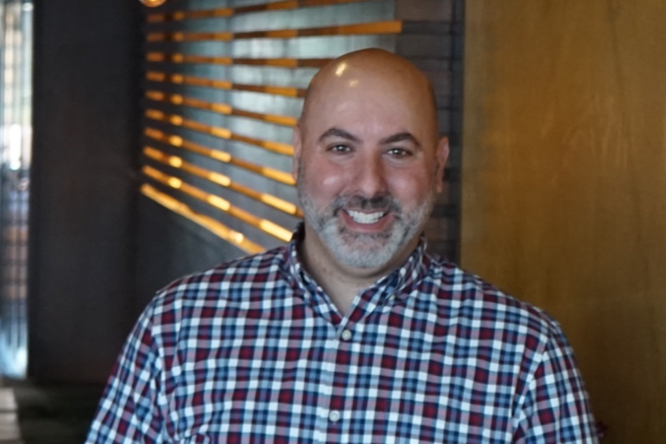 Professional Connector: a vision of Piedmont Avenue Consulting, Inc.
@ProfConnector @DavidMitroff

Professional Connector. A vision of Piedmont Avenue Consulting, Inc.
We organize and promote hundreds of Bay Area business networking and social mixers to specifically target Business Strategies and Small Medium Business Enterprises and provide industry professionals with a chance to make new business and personal connections, build their network, find new clients, and expand their business. We bring the SF Bay Area working community together and strive to promote positive business relationships.
FREQUENTLY ASKED QUESTIONS
Why & Who should attend this event?
Professionals who want to socialize, entrepreneurs, business owners, attorneys, bankers, real estate developers, physicians, technology gurus, sales and marketing experts, and others will greatly benefit from attending and networking with each other at this event.
Are you looking for a Bay Area consultant for your brewery? Come join us at our event and discover the exciting things you can be doing.
What is OpenTable Pop Marketing? Learn how you can better market your Fremont restaurant
Are you looking for South Bay Restaurant consultant? Meet our restaurant consultant during this Fremont networking mixer.
How many people show up?
Our events usually see anywhere from 45 to 400 people depending on the venue. We make sure people are open and approachable, regardless of how many people show up. You will be able to meet and talk to anyone; our greeters will be there to make introductions and keep things moving.
What to Bring:
Bring your business cards. Bring at least one card for the event organizer, so we can enter you in a raffle.
How to Dress:
This is after work networking, so even if you did not work…pretend and dress like you did! We all look good when we dress professionally. We always take pictures at our events, so you want to look your best!
Photography:
Our events are photographed for our Websites and Social Media sites. By attending our event, you give us permission to take photographs and use the images. All participants at our events are beautiful people and are subject to be photographed and used to promote future events.
RSVP Now at https://fremont-networking-mixer.eventbrite.com
Related Events